Our
Heart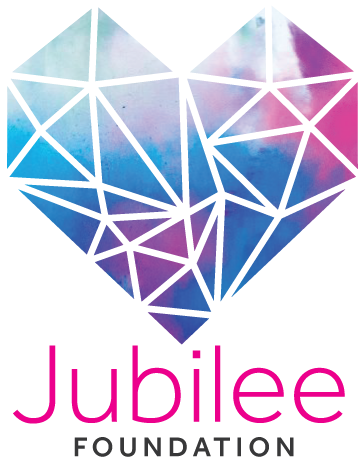 Welcome to the Jubilee Foundation
We seek to demonstrate the love of Jesus, through the provision of financial assistance to people.
Disadvantaged by life's circumstances, or

Trapped in a cycle of poverty
The Jubilee Foundation exists primarily as a tool for people who are not yet part of Heart Church. The purpose is to equip those of us who are part of Heart Church with finance to be able to step in and help people in our workplaces, schools, colleges and communities.
The Jubilee Foundation aims to help in three particular areas
1
In support of cancer patients and those impacted by other significant illnesses
In support of mental health organisations/projects
Working with organisations helping children e.g. those in care
2
Providing limited financial support to help address a specific need
3
Supporting charitable organisations and partnerships with Heart Nottingham
Supporting 'back to work' initiatives as appropriate
Carry each other's burdens, and in this way you will fulfil the law of Christ.
Galatians 6:2 NIV
Submit an Application
We welcome applications from those who:
Are part of Heart Church, wanting to help those who are not yet part of Heart Church.

Agree to respect the final decision of the Jubilee Foundation with regards to the provision of support. There are some things we are not able to help with, such as paying people's debts or criminal fines, etc.

Want to offer a personal touch, not just deliver a cheque! Where possible, our heart is for the applicant to help the recipient personally; for example, if someone needs some shopping, you would go to the supermarket with them.

Are prepared to give the recipient a JF card, which we will provide.
*Understand that even if the Jubilee Foundation terms of reference above are met, this is no guarantee of a successful application.
When you fill in your application form, please give as much detail as possible. We will aim to respond to you within 2 weeks.